Kurt Schwitters (1887-1948)

Born in Hanover, Germany, his studies in art were interrupted by WWI. In 1917, he painted his first abstract pictures and in 1918 saw the birth of his famous collage technique "Merz."

During these turbulent years of cultural development, Schwitters met and collaborated with other leading Dadaists such as Arp, Tzara
, Hausmann a
nd others.
On hearing Hausman
n's sound poem "fmsbw"in 1921, he immediately re
cognized the
great potential of Sound Poetry.
With great logic and concentration, he built up a totally
abstract piece, "Sonata
in Urläten." Over the years, the Sonata grew in both size and variations, and realizing that some phonetic notation for the Sonata was essential if it was not to die with him, he finally published his notations as the last number of his Merz magazine in 1932.


According to Schwitters, merz is derived from the name of the Commerzbank; the word is also notably similar to the French word merde, which translated into English as "shit."
A story is told, but untrue, that he attempted to join the network of Dada artists, only to be rejected by the leader of the Berlin movement, Richard Huelsenbeck, on the premise that Schwitters was "too bourgeois" for Dada. A 2005 exposition on Dada at the Centre Georges Pompidou further acknowledged Schwitters as a member of the larger movement by devoting an entire section to the exhibition of some of his work (Ramade 2005).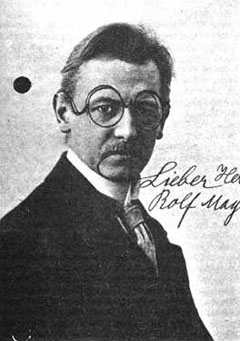 Die Schwindlinge's version "Kurt Schwitters: What A Beauty/Die Ursonate/Und An
dere Lautgedichte" can be found here
(megaupload) Thanks to the excellent blog My Wife Of Sennacherib Is Radiosick Queen. Go there if you're into the avant garde, and like "nurse with wound", "whitehouse", "sun city girls", "merzbow" etc...
Even MORE Kurt Schwitters can be found at the superb Ubuweb (link), a place curated by Kenneth Goldsmith aka Kenny G (known from Wfmu)

Kurt Schwitters' "Ursonate," written between 1922 and 1932 was the greatest sound poem of the 20th century. Below the fold, you can find 9 versions of it by sound artists from around the world. Schwitters was primarily known for his Dadaist collages and visual art works, but some feel that the "Ursonate" is the most important and significantly influential work he made. His own legendary recording of his work was lost for years. It finally turned up in an attic in Holland the late '80s.
Version 1: Kurt Schwitters' original version of the "Ursonate"
1. einleitung und erster teil: rondo (21:58)
2. zweiter teil: largo (3:12)
3. dritter teil: scherzo - trio - scherzo (2:24)
4. vierter teil: presto - ablosung - kadenz -schluss (13:36)

Version 2: Canadian sound poet Christian Bök's version of the "Ursonate" (the fastest version on record)

Christian Bök's "Ursonate"
Version 3: Jaap Blonk's first version of the "Ursonate" (1986)
1. Erster teil
4. Scherzo
4. Preto Finale
Version 4: Dutch sound poet Jaap Blonk's second version of the "Ursonate" (2003)
1. Erster teil
3. Scherzo

Version 5: Finnish group Linnunlaulupuu's version of the "Ursonate" (2005)
Version 6: Japanese sound poet Tomomi Adachi's variations on the "Ursonate" (2001)

Version 7: French sound poet Sébastien Lespinasse's version of the "Ursonate" (2003)

Version 8: Ensemble Ordinature's robot version of the "Ursonate" (undated)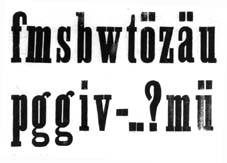 1. Rondo allegro largo
2. Scherzo
3. Preto Finale
Version 9: Canadian composer Christopher Butterfield's version of the "Ursonate" (undated)
1. Ursonate: Rondo Allegro (22'49")
2. Ursonate: Largo (4'31")
3. Ursonate: Scherzo (2'05")
4. Ursonate: Presto: Finale (13'16")